Structural Steel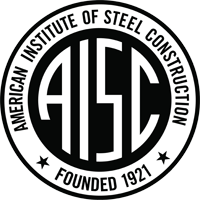 From supplying a simple house beam to providing the product for 250 to 300 ton projects, the Structural Steel Division is ready to meet the needs of any construction job. The Structural Steel Division supplies products such as large structural beams, columns, stairs, or handrails. Kully Steel and Piping is the place to go to for structural steel needs.
The Structural Steel Division utilizes such equipment and space as:
Ocean Avenger B-Line Drill
CNC Hen Automatic Feed
Scotchman Ironworker (120 tons)
10 welding stations
While the Structural Steel Division accepts projects on a client-by-client basis, about 90 percent of the projects are bid work. As such, the Structural Steel Division will estimate and detail the job, seal it through the shop, and take responsibility for any problem solving until the job is complete.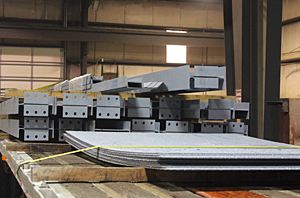 Kully Steel and Piping have done projects for the some of the following clients:
Hastings Public Library
Jackson Dinsdale Art Center
Mary Lanning Hospital
Watson Elementry School
Hawthorne Elementry School
Lincoln Elementry School
While most bids are made in greater Nebraska, projects have been completed as far away as Bentonville, Arkansas and California. Contact Kully Steel and Piping for your next structural steel project.